Heos Utility
Jump to navigation
Jump to search

The Heos Utility application is to be used in conjunction with the Heos I/O Server and provides a graphical interface to browse the sources available on heos devices. Whenever a Heos I/O Server is defined in HSYCO, the Heos Utility will appear among the applications of the manager.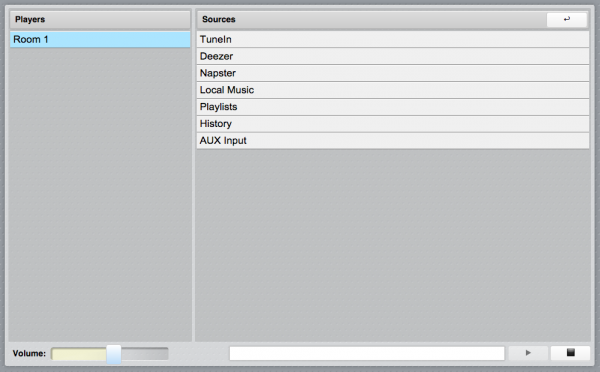 Select a player from the left-side list, then browse the available sources.
When a playable song or radio station is selected, the input field at the bottom will show respectively the song ID or the station ID:
You can use the reported strings as values for the '<name>.play.song' and '<name>.play.station' datapoints of the Heos I/O Server. Refer to the documentation for more details.
Use the play/stop buttons and the volume slider to test the player with the selected song or station.